Please use the CCDC Host Site Application Google Form to submit your application.
Final applications must be received by February 28, 2018.
Accepted applicants will be notified via email by March 16, 2018.
---
Submit a Draft Application (optional)
Deadline to submit drafts: February 2, 2018
All CCDC Host Site applicants are encouraged to submit a preliminary draft for review and feedback from CCDC project staff.
To begin, take a look at the CCDC Host Site Application form. Answer as many of the questions as you can. If you don't have all of the answers at this point, that's fine. Our goal is to help you flesh out, refine and strengthen your application as needed.
To submit a draft application:
Compile the application information into a short narrative and submit as a Word .doc or PDF to vicki@wils.org by February 2, 2018.
Please use the following file-naming scheme for your draft: Draft_HostSiteName_CCDC_2018.
Be sure to include the following information in the subject line of your email: Draft Application – [Host Site Name] – CCDC – 2018.
---
Questions? Don't hesitate to contact Emily Pfotenhauer, Project Director at
emily at wils.org
or Vicki Tobias, Program Coordinator
vicki at wils.org
.
---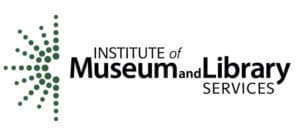 This opportunity is made possible by funding from the Institute of Museum and Library Services, #RE-85-17-0127-17 and is coordinated by WiLS (Wisconsin Library Services) on behalf of the Recollection Wisconsin collaborative statewide digital program.