The Institute of Museum and Library Services selected WiLS (Wisconsin Library Services) to receive a FY2017 Laura Bush 21st Century Librarian Program grant for the Curating Community Digital Collections (CCDC) initiative. WiLS, in partnership with Recollection Wisconsin, the UW-Madison's iSchool and the UW-Milwaukee's School of Information Studies, will provide library school graduate students with practical experience in digital stewardship through summer fieldwork positions at small and under-resourced memory institutions across Wisconsin.
The following information is intended for students interested in completing a practicum/fieldwork experience with CCDC in Summer 2018. Six students will be selected through a competitive application process.
The application deadline is March 15, 2018. Accepted applicants will be notified via email by March 30, 2018.
For a detailed description of practicum student responsibilities, take a look at the Student Expectations.
---
Overview
Summer 2018 term
Work directly with skilled mentors and host sites throughout Wisconsin
Receive digital preservation training from experts in the field
Complete a digital preservation project for summer practicum credit with a Wisconsin cultural heritage institution or community library
Receive a stipend of $2,200 for your time and work
---
Requirements
Be currently enrolled in your iSchool program
Participate in a 3-day in-person immersion workshop in Madison, May 22-24, 2018 (all participation costs paid)
Fulfill your program's practicum or fieldwork course requirements during the summer term – UW-Madison students must enroll and complete LIS620 and UW-Milwaukee students must enroll in and complete INFOST990 or INFOST759 (Fieldwork in Archives and Manuscripts). Check with your advisor or placement coordinator if you have questions.
Participants may be required to travel daily or occasionally for the duration of this experience. Some support for travel costs is available.
---
How to Apply
Submit a cover letter, a copy of your current resume and contact information for TWO references to vicki at wils.org by March 15, 2018 at 11:59 p.m.
In your cover letter, please indicate your school and year in program; any course work or experience relevant to this practicum work; and your ability and willingness to travel (either daily or occasionally) to a host site. Not all host sites will require travel, but we will use this information to match candidates with host sites.
Please submit all items as a single PDF only using the following file-naming scheme: LastnameFirstname_CCDC_PracticumApplication_2018. Applications not following this format and scheme will be returned.
Accepted applicants will be notified no later than March 30, 2018.
---
Questions? Don't hesitate to contact Emily Pfotenhauer, Project Director at
emily at wils.org
or Vicki Tobias, Program Coordinator
vicki at wils.org
.
---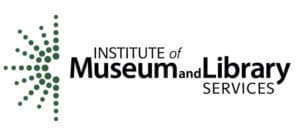 This opportunity is made possible by funding from the Institute of Museum and Library Services, #RE-85-17-0127-17 and is coordinated by WiLS (Wisconsin Library Services) on behalf of the Recollection Wisconsin collaborative statewide digital program.