Curating Community Digital Collections (CCDC) aims to increase small and mid-sized cultural heritage institutions' capacity to organize, store and manage their existing digital content and provide future information professionals with practical experience in digital stewardship.
Through a competitive application process, six Wisconsin libraries, archives, museums, historical societies or other memory institutions, aka "Host Sites," will be selected to host a graduate student from the Library and Information Studies program at UW-Madison or UW-Milwaukee in Summer 2018. Students will complete 120-150 hours of work for Host Sites, earning course credit as well as a stipend.
Each prospective Host Site will designate a Host Site Supervisor who will facilitate student work during the placement period, participate in all training opportunities, and commit to continuing project work after the placement concludes. For a more detailed description of these responsibilities, please see Host Site Supervisor Expectations.
Before the student placement begins, each Host Site will work with the Program Coordinator to develop a plan for an appropriate digital stewardship project. You do not have to have a specific project identified in order to apply. Projects might include activities such as creating an inventory of digital content, moving files from external media to more stable storage solutions, establishing a file naming convention and renaming files, or standardizing and enhancing existing metadata. Projects should not include supporting new or continuing digitization/reformatting efforts.
---
An ideal Host Site organization:
is a Wisconsin library, archive, museum, historical society or other cultural heritage institution that serves a small or mid-sized community and/or serves historically underrepresented populations.
has worked or intends to work directly with community digital collections.
has discussed or encountered a challenge related to basic digital preservation concepts, but struggles with moving from theory to implementation.
is limited in its ability to provide funding for staff to attend digital preservation training or participate in other professional development opportunities.
is comfortable with basic technology tools typically found within a library or archives environment but is also open to learning more intermediate tools and concepts.
would benefit from being a part of a small cohort of similar organizations, and who will put forth effort into sustaining those connections beyond the initial project term.
is committed to actively participating in a statewide community of practice around digital preservation, both during and after the Summer 2018 placement.
is committed to helping develop the next generation of information professionals in Wisconsin.
---
Is your organization ready to submit a draft or final application? See
How To Apply
. Final applications are due
February 28, 2018
.
Questions? Don't hesitate to contact Emily Pfotenhauer, Project Director at emily at wils.org or Vicki Tobias, Program Coordinator vicki at wils.org.
---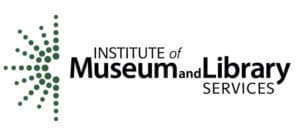 This opportunity is made possible by funding from the Institute of Museum and Library Services, #RE-85-17-0127-17 and is coordinated by WiLS (Wisconsin Library Services) on behalf of the Recollection Wisconsin collaborative statewide digital program.