Thanks to a grant from the National Archives, Recollection Wisconsin is undertaking a community-driven strategic planning process to build "digital readiness" in local historical societies and historic preservation groups. From July-December 2019, Recollection Wisconsin will partner with WiLS and the Wisconsin Historical Society to conduct a survey of the Society's local affiliates and facilitate community conversations and strategic planning sessions. Our goal is to develop a plan for a Digital Readiness Community of Practice that will increase affiliates' capacity to create, manage and share digitized historical resources.
---
Digital Readiness Survey
Do you work with a local historical society, historic preservation group, or other organization affiliated with the Wisconsin Historical Society? Please take our Digital Readiness Survey! The survey will take approximately 20 minutes to complete. Please coordinate with others at your organization to ensure only one response is submitted on behalf of your group.
THANK YOU to all who completed our survey! The survey is now closed but you are welcome to review the survey questions below. Survey results will be shared in the coming months.
---
Community Conversations
Throughout September, we will be hosting several Community Conversations at regional local history meetings and gatherings of other history consortia. The information gathered from these community conversations will be used to plan future training opportunities, collaborative projects and other activities to support digital collection development in Wisconsin's historical societies and historic preservation groups.
Please join us at one of these gatherings where we'll explore in greater depth, issues related to digital projects and digitization work. We'd love to hear from you! See list of Community Conversations.
---
Strategic Planning
Throughout October and November 2019, we hosted three strategic planning sessions with members of the Wisconsin local history community. WiLS community liaison and service specialist, Bruce Smith, led us through planning activities to further hone our ideas and goals for a statewide digital readiness community of practice. This work resulted in "Digital Readiness Community of Practice Strategic Plan" available for your review.
This strategic plan forms the basis for a new Wisconsin Digital Readiness Community of Practice and will inform our implementation grant application in winter 2020. Our sincere thanks to everyone who participated in this planning process. We value your time and input and look forward to continuing this project with you. Questions about this project or draft strategic plan? Feel free to contact Emily Pfotenhauer (emily@wils.org) or Vicki Tobias (vicki@wils.org).
---
What's a Community of Practice?
It's a way to learn by working together. As described by Etienne Wenger, Richard McDermott and William M. Snyder in their 2002 book Cultivating Communities of Practice, a Community of Practice (COP) is "a group of people who share a common concern, set of problems, or passion about a topic and deepen their knowledge and expertise in this area by interacting on an ongoing basis."
What is digital readiness?
We define digital readiness broadly as having the knowledge, tools, resources and infrastructure to provide online public access to archives and historical records. Through this planning process, we aim to determine just what knowledge, tools, resources and infrastructure are needed to support digital readiness in our state.
---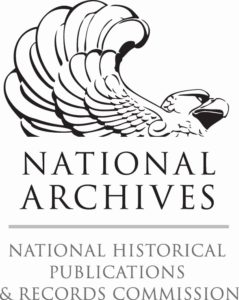 Planning a Community of Practice for Digital Readiness in Wisconsin is supported by an Archives Collaboratives Planning Grant from the National Historical Publications and Records Commission (NHPRC), the granting arm of the National Archives. Read the full grant narrative submitted to NHPRC.