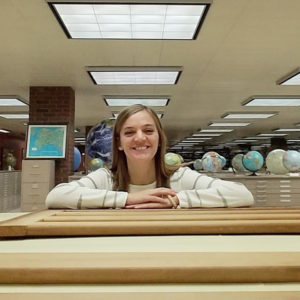 My name is Georgia Brown, and I am about to start my final year of the coordinated History and Library Science Master's program at the University of Wisconsin-Milwaukee.
I am so excited to be working with Door County Library in Sturgeon Bay, Wisconsin this summer on their digital preservation practices. Studying history really highlights how digital collections are important and useful to people all around the globe, so being a part of the CCDC 2019 cohort is a great opportunity.
Later this week, I will be attending a staff meeting for all Door County Library staff and giving a co-presentation with my site host, Adult Reference Librarian Laura Kayacan, about our project. We will outline what we plan to accomplish this summer and share our experiences from the CCDC digital preservation workshop we attended at the end of May in Madison, Wisconsin. Being a part of this program and the workshop has already taught me so much about digital preservation work.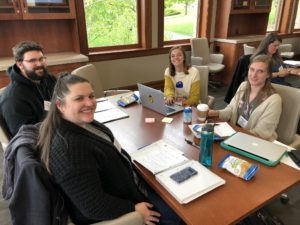 During the workshop, I met students from my program at UW-Milwaukee and students from the iSchool at UW-Madison, in addition to librarians from all over the state who are either site hosts or mentors. I learned the importance of institutions having a preservation plan, which will be my first task for Door County Library. Another first step will be to inventory the digitized items in the Library holdings.
The workshop gave us detailed lessons in fixity checking and file naming, in addition to smaller sessions on oral histories, working with IT personnel, getting volunteers on board with new projects, and current best practices for digitization. All this information has prepared me for a summer of digital preservation work.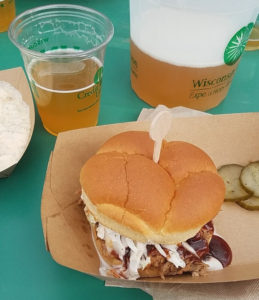 Getting to meet my host supervisor, Laura Kayacan, and mentor, Sarah Titus, really helped put the project in perspective. Setting up our game plan was fun, and I'm looking forward to being on site later this week and meeting all the people at Door County Library!
---
For more information about Curating Community Digital Collections, visit https://recollectionwisconsin.org/digipres.
This project is made possible by the Institute of Museum and Library Services, #RE-85-17-0127-17.