We take for granted freezers filled with ice cream, meats and more, and refrigerators packed with milk, eggs and leftovers. But it really wasn't that long ago that keeping food and drink cold (and safe) for transport was a difficult business. States like Wisconsin — with cold temperatures, plenty of fresh water and breweries with a product best served cold — were key players in the ice harvesting industry in the late 1880s.

The Cold Storage and Ice Trade Journal (yes, there was a journal or two dedicated to the ice trade) notes that in 1909, the Wisconsin Lakes Ice & Cartage Company in Milwaukee harvested 260,000 tons of ice. La Crosse reported a harvest of 40,000 tons that same year.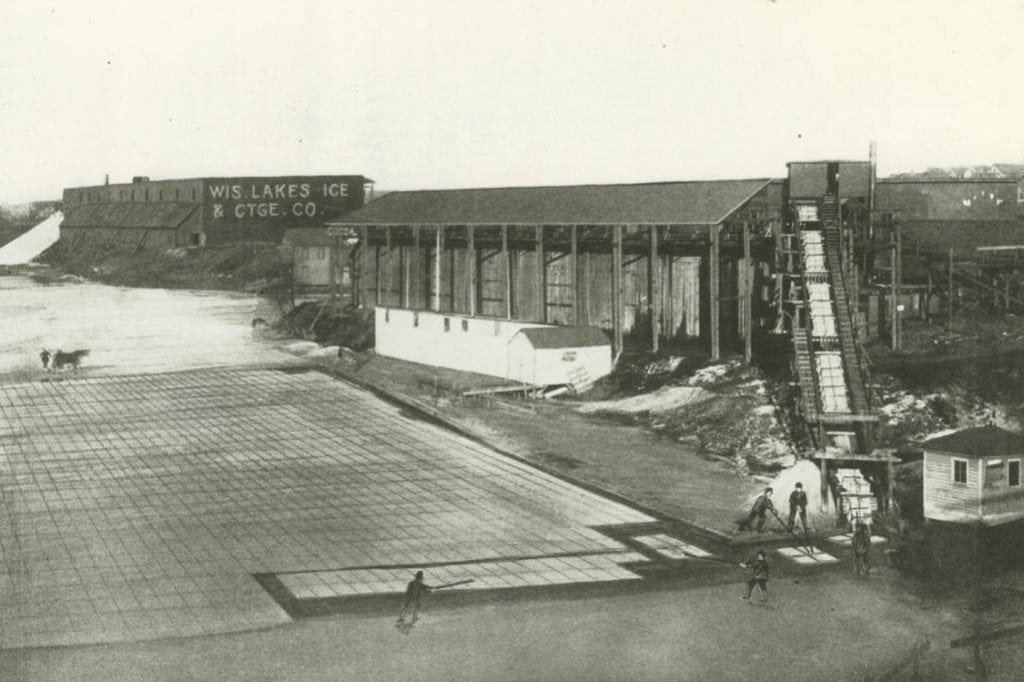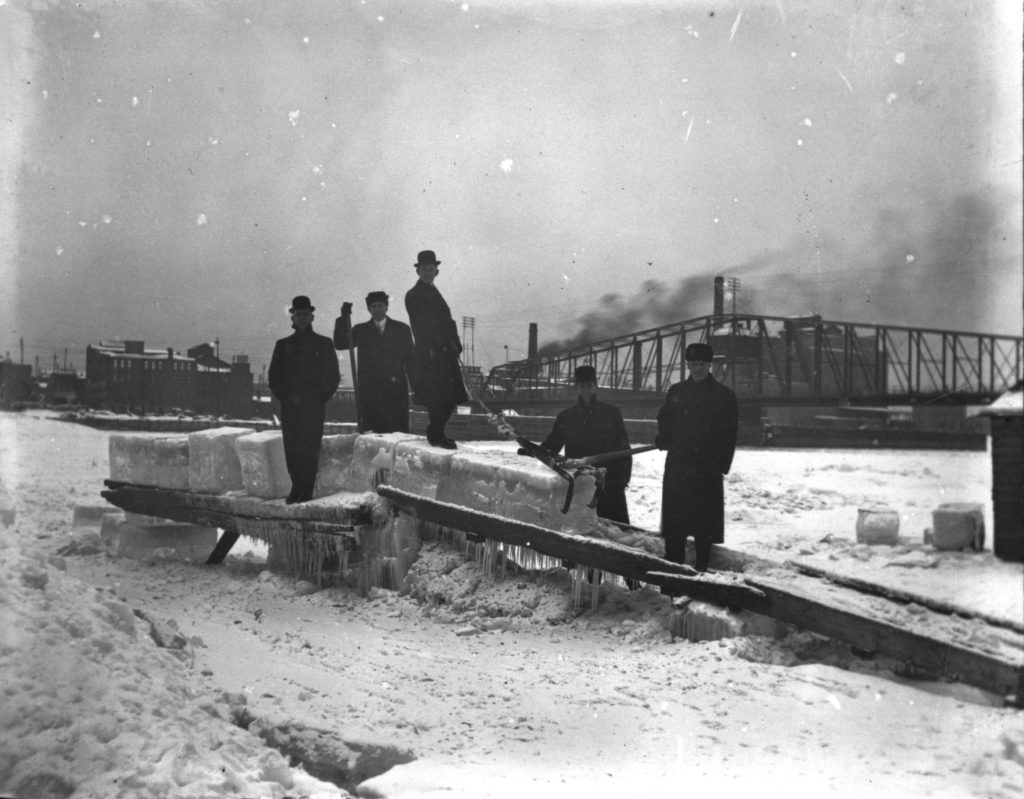 Harvesting the ice crop could be difficult and dangerous work. Obviously, frigid temperatures made for challenging working conditions, but unseasonably warm winters meant an unpredictable and disappointing harvest.
Mariam Smith reported in The History of Omro that "In 1906 the average wage for a ten-hour work day on the ice harvest was $1.50 (a day)." She also described the process of ice harvesting for a smaller operation:
The usual ice harvest called for ice cakes 2' x 4' x 24 inches thick, the thickness sometimes more or less depending on the weather. If the ice was snow covered, it would be cleared. Horse-drawn plows cut along straight lines in one direction, and then along the crossing lines. The blocks of ice were separated by saws and picks or ice chisels and lifted with big tongs onto the waiting horse-drawn drays and hauled to the empty icehouse. Here they were packed in layers, each layer heavily covered with sawdust for insulation. Extra sawdust was packed on the top layer, so that the ice would keep for summer use.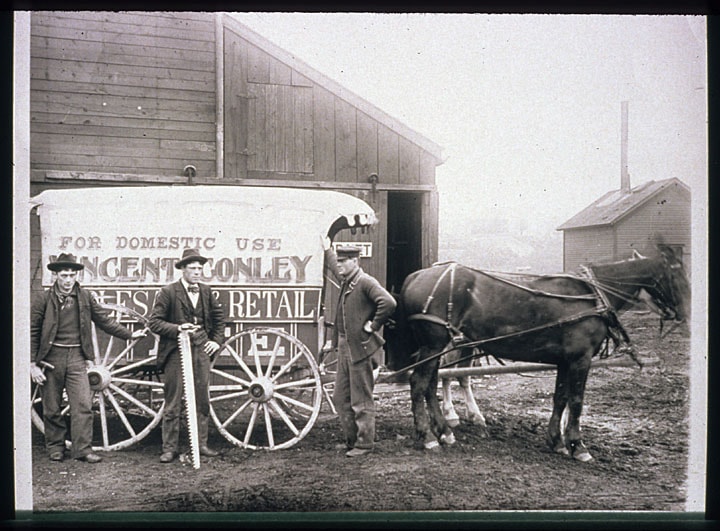 The ice industry was far more than ice cutting; it both supported and depended on shipping companies and manufacturers.
Wisconsin ice was used to transport and store large quantities of meats and beer all over the country. It was also delivered to individual homes for use in refrigerators or "iceboxes." Eau Claire was home to the Wisconsin Refrigerator Company, maker of the Wisconsin Peerless icebox. According to the Wisconsin Historical Society, the company started in 1888 and "by 1898 they were turning out 50 refrigerators a day, shipping them to all parts of the United States."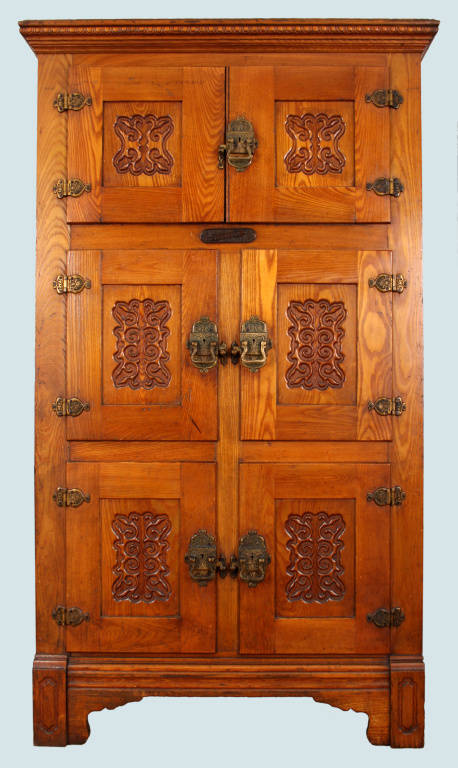 The ice harvesting industry was to be fairly short-lived. Even before refrigeration technology made it possible to transport meat and beer without ice, the unpredictability of the harvest, growing hesitancy of railroads to ship the ice, and even public health concerns, bit into the profits and popularity of ice harvesting. After World War I, mechanical refrigeration sounded the death knell and the industry was largely finished by the early 1920s.
Read more about the history of ice harvesting in Wisconsin in Lee A. Lawrence, "The Wisconsin Ice Trade" (Wisconsin Magazine of History, Summer 1965) and Beth Dippel, "Frozen assets business of ice harvest" (Sheboygan Press, 2016).