While some immigrants from Ireland trickled into what is now Wisconsin as early as the 1600s to take part in the fur trade, the biggest influx of Irish settlers in the state took place in the first half of the 19th century. Though Irish families are documented in town histories and census reports throughout Wisconsin, the largest numbers of Irish immigrants settled in southern Wisconsin, especially in Milwaukee and its surrounding area and in the areas west of Madison.
Irish Fest, billed as "the world's largest celebration of Celtic music and culture" rightfully takes place in Milwaukee, a city that saw a substantial number of immigrants hailing from the Emerald Isle. In 1850, the Irish made up 15% of Milwaukee's population, with many living in the city's Third Ward. The early years of the 20th century saw Irish immigration slow. According to the Encyclopedia of Milwaukee, by 1930, only 1.4% of the Milwaukee metropolitan population reported to the census that their fathers were born in Ireland.

---
Milwaukee had the most Irish residents by number, but southwest Wisconsin had some of the highest proportions of Irish immigrants in the state. The 2010 Census showed the greatest percentages of people reporting Irish heritage are still found in southwest Wisconsin.
---
Mineral Point was one of many southwest Wisconsin towns that attracted Irish immigrants, along with settlers from Wales and Cornwall. Many found work in local mines or industries that supported mining, such railroad work, smelting and lumbering. The Mineral Point Library Archives has a fantastic collection of images documenting the early residences of the town, some of which no longer exist. These images and their descriptions offer a hint of the Irish immigrant experience in rural Wisconsin.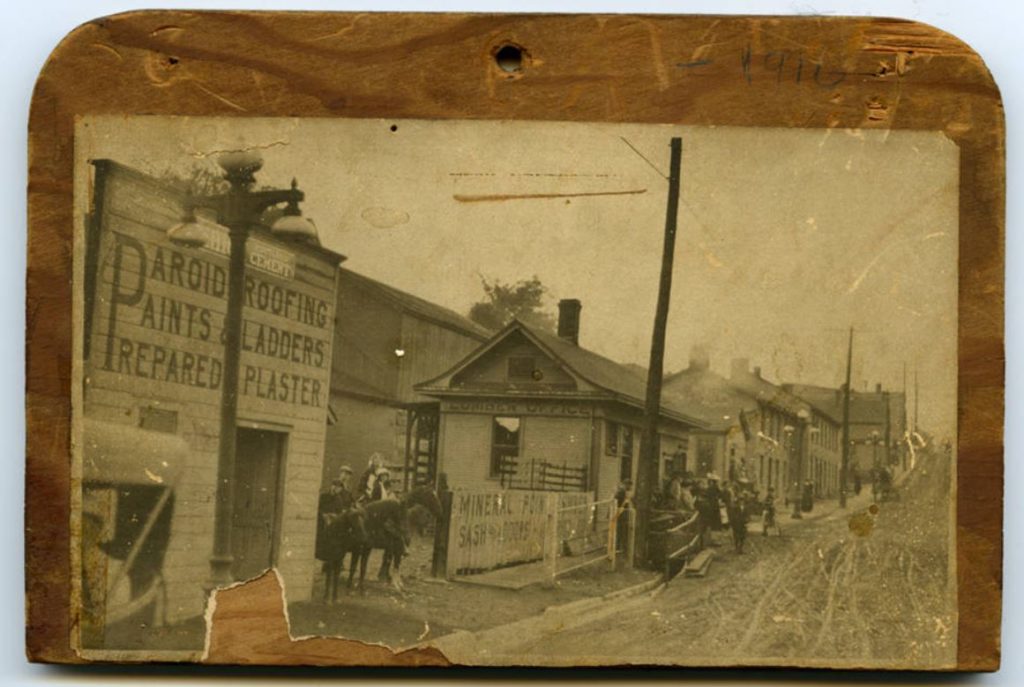 ---
Irish immigrants made an indelible mark on the history and heritage of Wisconsin. You can learn about more Wisconsin communities with a history of Irish immigration in the following resources: